Kid Garden Coordinator
Bella Anania
"A garden grows more than the gardener sows..." - unknown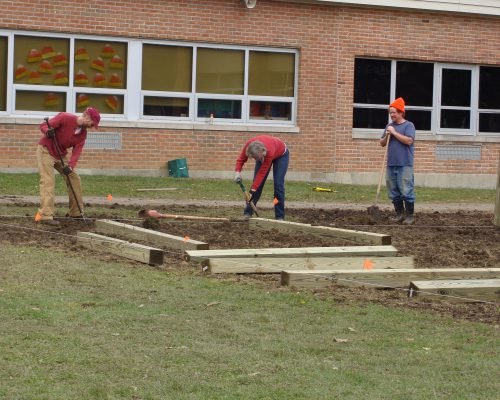 Inspired Children are Kid Garden's Greatest Crop
Kid Garden video link.
Kid Garden is a collaboration between Cooperstown Elementary School and the community to cultivate learning. It's a living project that reaps benefits for students, adult volunteers, and the community-at-large by providing wholesome produce to area food pantries.
KID GARDEN SPRING ACTIVITIES 2019
I will be available to work with classes on Mondays during school, or by special request, starting the first week of May.
SEED STARTING DAY
May 31, 2019
Each class will be scheduled for a minimum 20-minute time slot in the garden for students to participate in various activities pertaining to gardening and plant science. Please feel free to stay as long as you would like.
Activities will include:
Planting crops

Starting seeds to take home or grow in your classroom

Activity tables for seed, soil, and germination exploration
"BUILDING HEALTHY SOIL"
Grade level lessons and materials will be available in the garden shed starting the first week of May. A copy of the lesson can be emailed ahead at your request.
Classes are encouraged to come out at the teacher's convenience. If help is required, feel free to contact me and schedule a time to meet in the garden.
OPEN GARDEN TIME DURING RECESS
On days that I am working in the garden, students are invited to join me during recess
OUTDOOR CLASSROOM
The gates and shed are always open. Please make use of our wonderful outdoor classroom space in the garden whenever it suits your lesson plans. If you ever need assistance with garden-related activities you can contact me anytime.