"A garden grows more than the gardener sows..." - unknown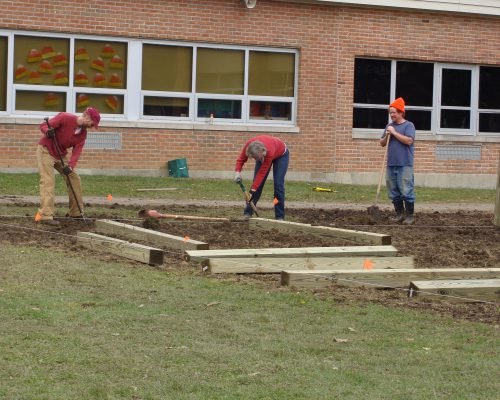 Inspired Children are Kid Garden's Greatest Crop
Kid Garden video link.
The Colorful Kid Community Garden (CKCG) provides a place for our school community to experience the wonder and beauty of nature.
The Garden is a collaboration between Cooperstown Elementary School and the community to cultivate collaborative learning.
The CKCG is a living project that reaps benefits for students, adult volunteers, and the community at large.
1. To design, implement and sustain a complete year-round garden-based curriculum for K-6 students to supplement classroom learning in all subject areas.
2. To provide each member of the Cooperstown School Community access to an engaging, interactive, and highly collaborative nature-based learning environment.
3. To implement the 12 guiding permaculture principles within CCSD, thereby building community resilience, establishing food security, and expanding our collective knowledge of the land right underneath our feet.