Superintendent of Schools
Sarah Spross
Email
Phone: 607.547.5364
Fax: 607.547.5100
District Offices
39 Linden Avenue
Cooperstown, NY 13326
607.547.8181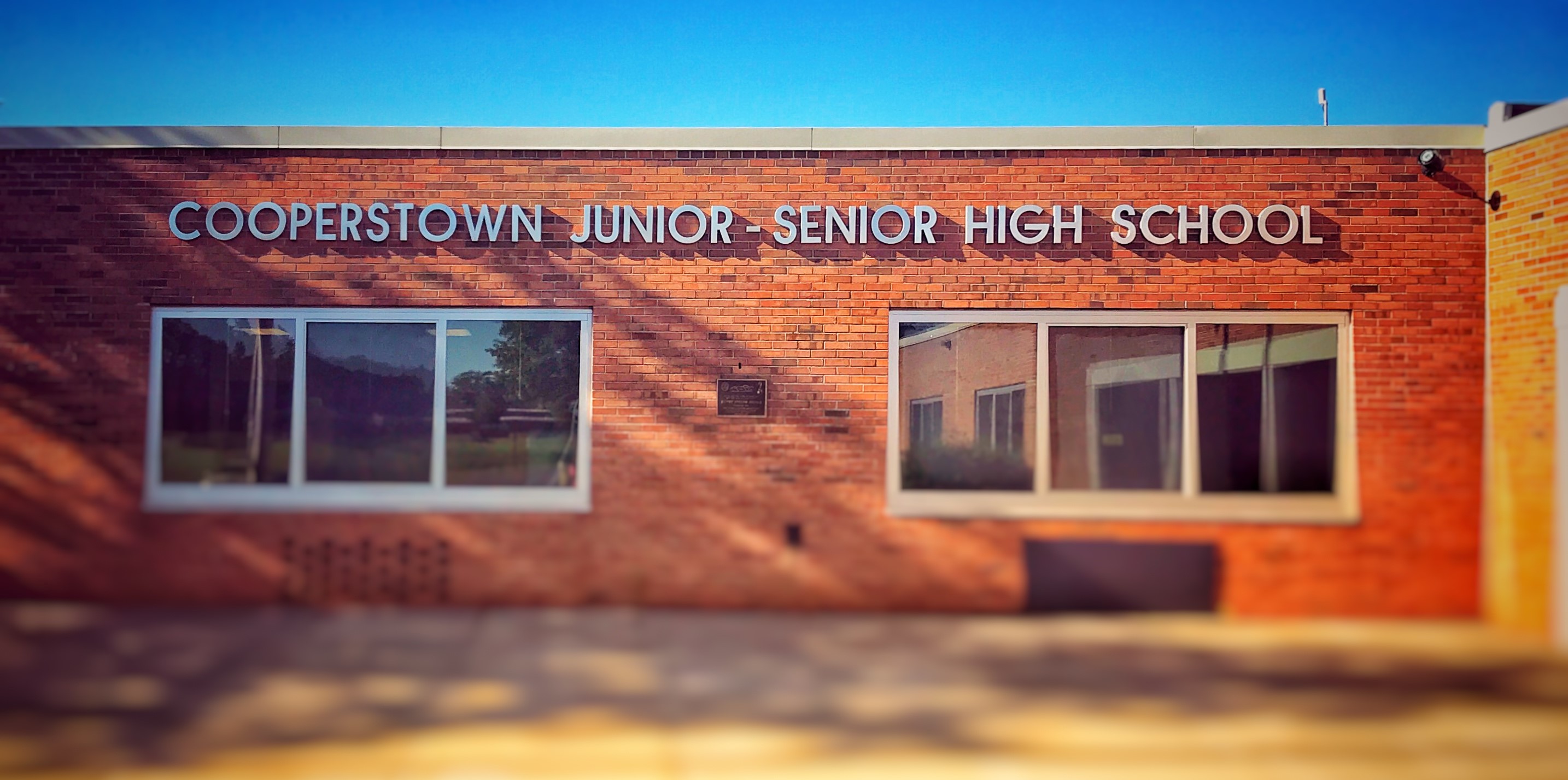 Cooperstown Central School District covers all or parts of five towns in north-central Otsego County, New York. The 99-square-mile district is a mix of picturesque farmland, rolling wooded hills, small hamlets and the historic Village of Cooperstown.
Major employers in the region include Bassett Healthcare, which operates a regional medical center in Cooperstown, New York Central Mutual Insurance, Chobani, Hartwick College and SUNY Oneonta.
The district has an elementary school and a jr./sr. high school in two separate buildings on a scenic campus on the southern edge of the Village of Cooperstown. Top-ranked academics; lively arts and cultural programming; and a highly successful interscholastic athletics program are part of a comprehensive, community-backed educational system that educates 852 students in grades K-12, as of March 25, 2019.
Mission Statement
The Cooperstown Central School District is a collaborative partnership of all home, school, and community stakeholders founded on trust. The District will provide a caring environment in which important and meaningful learning opportunities motivate our students to aspire to excellence. Active curiosity, compassion, and positivity are critical elements of effective teaching and learning. Our unified mindset is one that promotes the ideals of ownership and continuous improvement.
Vision Statement
The District will be a regional and national model school district for educational excellence for all students in a rural community.