CCS Completes Final Day of Classes for 2020
Cooperstown Central School District
Wednesday, December 23, 2020
Wednesday, December 23, 2020
As we completed the final day of classes today for the Year 2020, CCS Faculty, Staff and Administration were busy enjoying connections with students and co-workers in meaningful ways. CCS Faculty connected academic content and offered space for discussion. Some expressed wishes, some played music and some shared worries. But one message was loud and clear today, WE ARE ALL IN THIS TOGETHER! Below are some highlights from today that were posted to the Cooperstown Central School District page on Facebook.
K-6 Holiday Sing Along: Cooperstown Elementary School celebrated the first-ever HOLIDAY SING ALONG via Zoom today as all students K-6 were invited to join CCS Faculty and Staff for a gathering of holiday songs and a special visit from Santa and Mrs. Clause. CCS Music Teacher Kerri Hogle joined in with CCS Music Faculty Tim Iversen, Junili Arkema and Peter Daum as they performed holiday music for our K-6 students and navigated a holiday Zoom celebration of over 200 participants. Hogle kicked off the celebration with holiday greeting messages from CCS staff. Smiles, giggles and joy filled the screen as students connected with Santa and wished each other a Merry Christmas and Happy Holidays. Thank you CCS Music Department and thank you Mr. & Mrs. Clause for joining us today.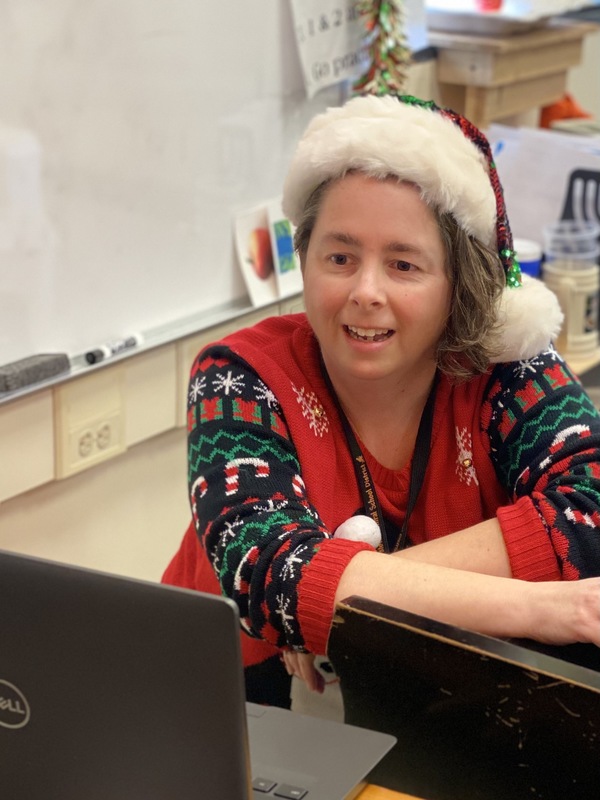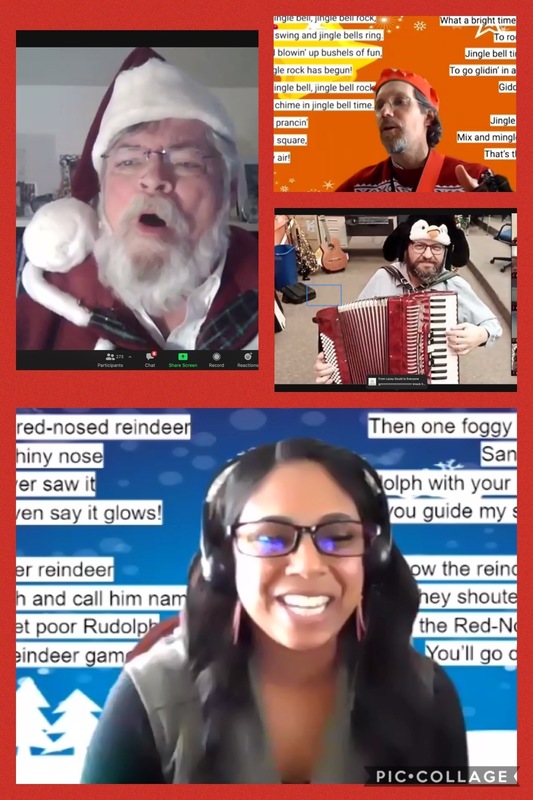 History Class Makes Wish Tree: CCS Jr./Sr. High School History Teacher, Josie Rusk, wrapped up today's 8th Grade History classes for 2020 by reading "Wish Tree" by Kyo Maclear, author of several critically-acclaimed children's books. Rusk connected the holiday season with a student discussion about wishes for 2021. Students shared one wish they had for the new year and formed a "Wish Tree" for each class. Let's Go CCS! Way to connect, support and engage.
Sciallo's Class Enjoys a Break to Talk about 2020: CCS Students in Mrs. Sciallo's classes were greeted today with a crackling fireplace as they entered Zoom gatherings. Students grabbed a cup of coffee, tea, or hot chocolate and spent class time answering "life questions" before saying goodbye to 2020 and hello to December break. Let's Go CCS! Way to connect, support and engage.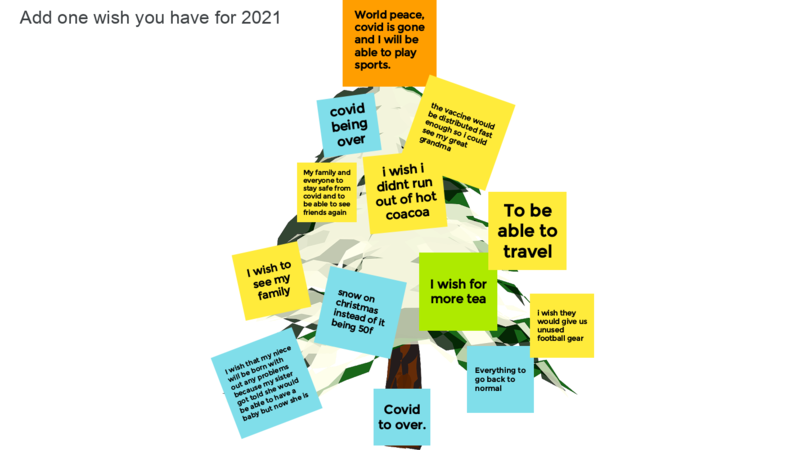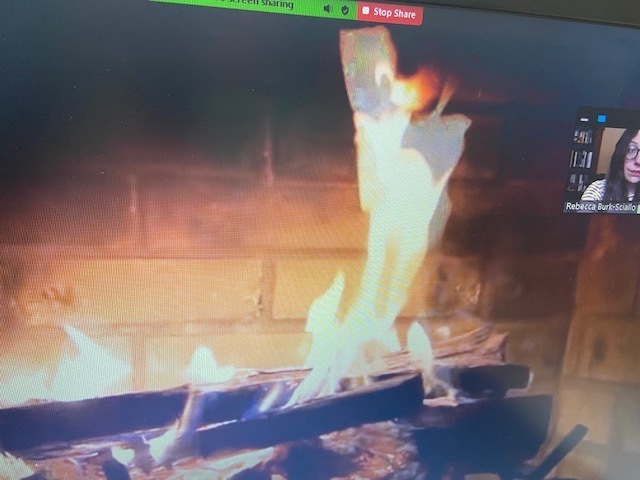 Going Out in Style: CCS Faculty, Staff and Administration celebrated the final day of classes in style today!