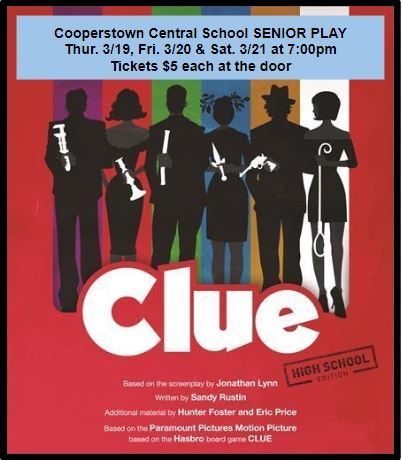 Mark Your Calendar for the 2020 SENIOR PLAY!
Cooperstown Central School District
Wednesday, February 26, 2020
Mark your calendar in March for the CCS Senior Play! Thur. 3/19, Fri. 3/20 & Sat. 3/21 at 7pm in the CCS Auditorium. Tickets $5 at the door. For more information, please contact aeldred@cooperstowncs.org or rburk-sciallo@cooperstowncs.org.